Stories
The information in these stories is provided as supplied by the authors. Any thoughts, ideas or methods contained therein, are those of the author, and are not necessarily shared by SAKKS.
SAKKS does not invite reliance upon, nor accept responsibility for, the information it provides. SAKKS makes every effort to provide a high quality service. However, SAKKS does not give any guarantees or undertakings concerning the accuracy, completeness or up-to-date nature of the information provided. Readers should confirm information from another source if it is of sufficient importance for them to do so.
My Story - By Andrew DeMello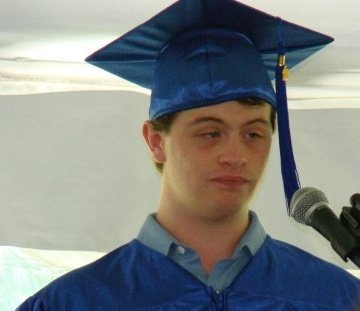 Hello I am Andrew DeMello and I am 19 years old. I was diagnosed with Kabuki when I was 11. At first I did not know what to expect, but when I talked to my doctor he reassured me and made me feel better. I have many problems that associate with Kabuki. I have many mental and physical problems that have affected me throughout my life. I have ADHD, OCD, Tourrettes and depression. I have some physical problems that affect me every day. I have problems with my knees. They hurt sometimes. Because of this I can not stand for too long, or walk for too long. But I get buy. Another problem I have is a math disability. It is hard for me to fully comprehend math. But I get buy with that too.
By Leanna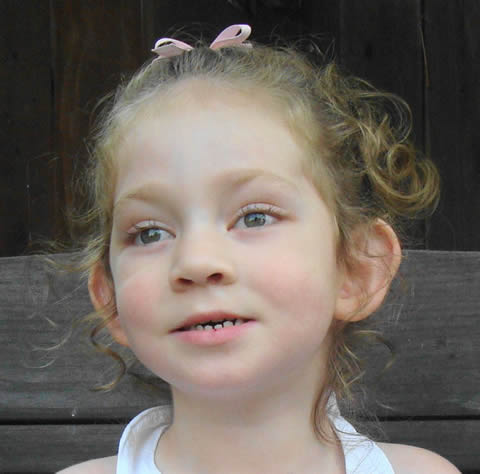 I have been attempting to complete this story for over a year now. It has been difficult. I agree with Peta, this is a source of therapy. I thank SAKKS for being there for my family. I couldn't imagine going through this alone, which somany of you have done for several years. I feel a responsibility to get the word out about Kabuki Syndrome, educate the public and let families who are first learning of their diagnosis to not feel alone.
By Karina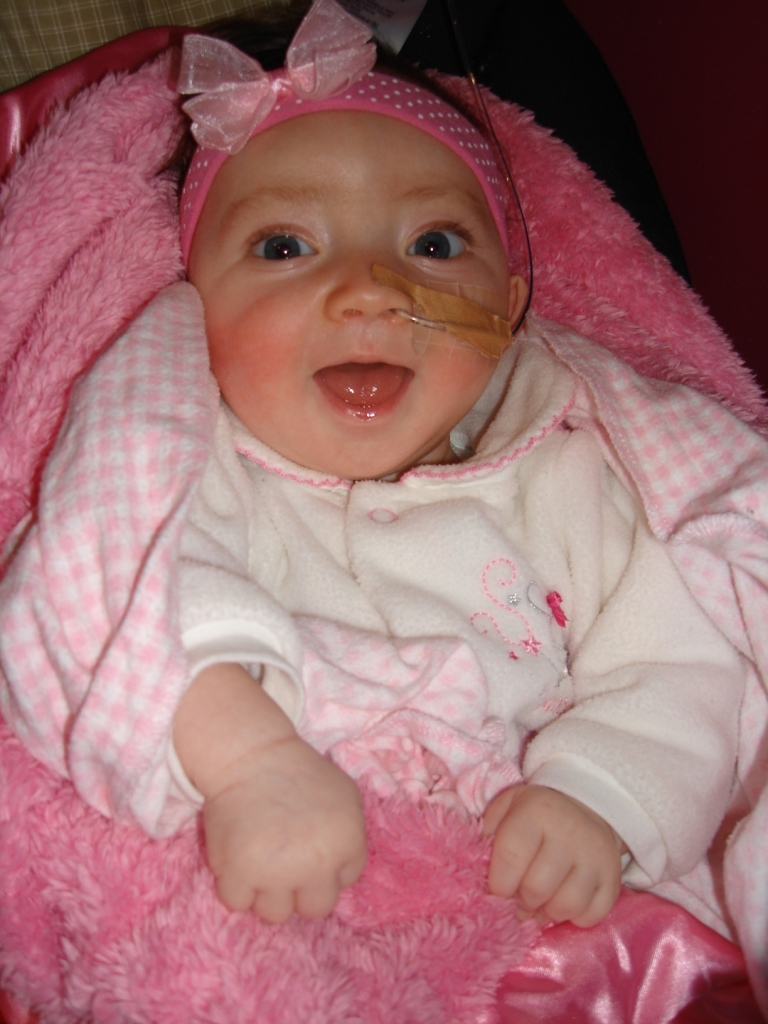 Learning to eat is a basic human skill – for our Gemma it was not so simple. This is the story of our cyber journey to Graz University in Austria – and Gemma's triumph. Within a week she was tube dependent – and we were clueless to its true meaning. It all happened so quickly - life revolved around Gemma's pump feeding her 24hrs a day.
By Misty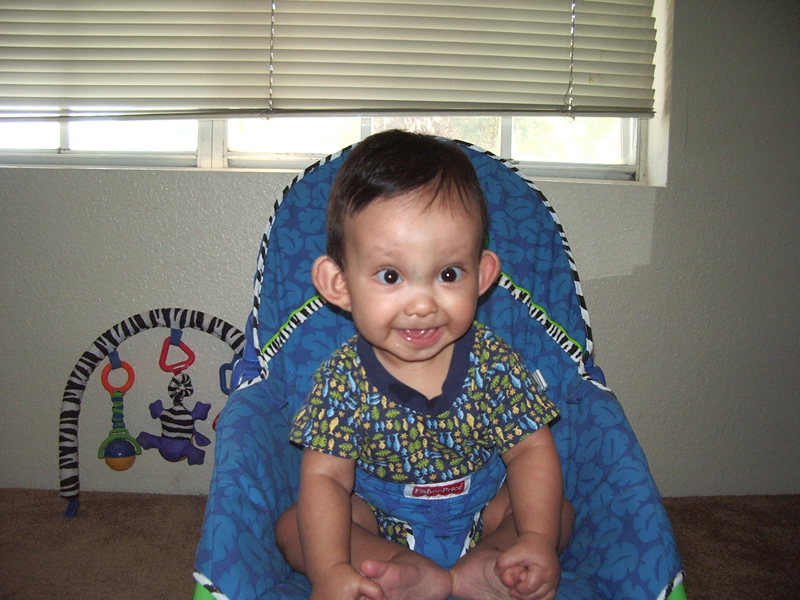 When we had CJ September 18,2004 he was 3 1/2 weeks early. CJ stayed in the NICU for about 23 days until we got bring him home. His biggest battle was learning how to eat on his own.
By Annelore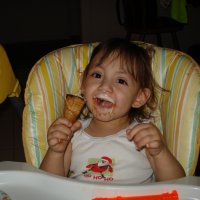 I had wonderful pregnancy, and worked up until 38.5 weeks. The labour was a different story though. Since my pregnancy was so perfect I decided to go through the birthing centre; all natural.
I was 2 days over due when I started contractions 30 15 mins apart, but I was only dilated 4cm so was sent home. Over the next 7 days I went back & forth asking for help, sleep...induce me!!!!! anything, finally they manually broke my waters, and Allegra was born within 45 minutes.