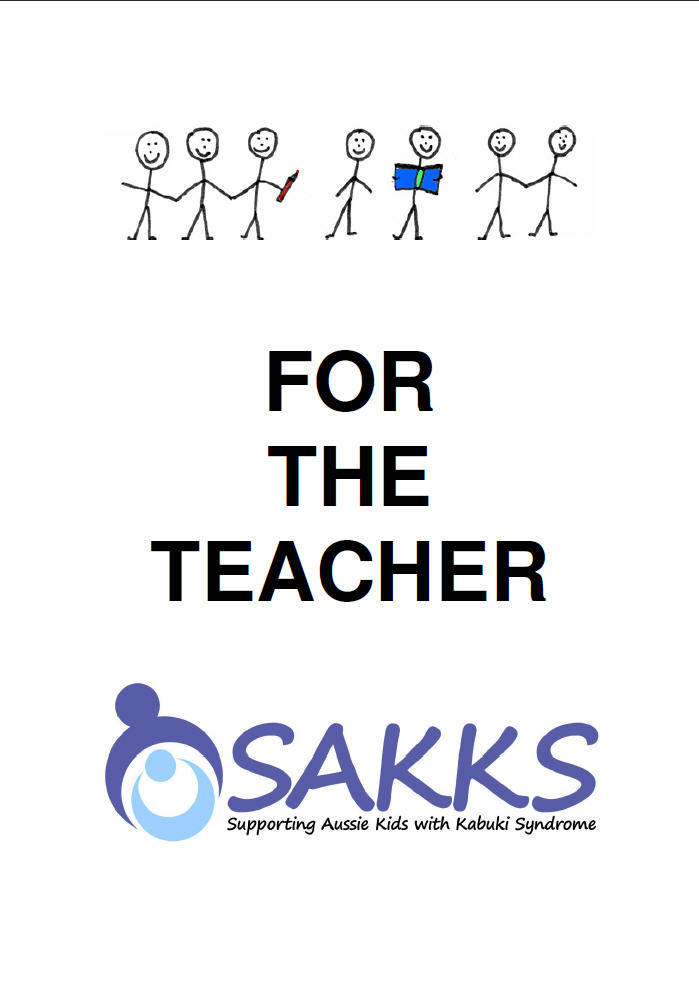 The SAKKS Education pack is a valuable resource for parents and teachers. We often hear that education is one of the hardest challenges for parents and this can be attributed to the lack of understanding and knowledge surrounding Kabuki Syndrome at this stage.

We have included information on Kabuki Syndrome - a personal page about the child you will be teaching, some insightful information written by a pre-school teacher and an ESO, also a page detailing some great websites and more.

The Education Pack can be downloaded here.
Taking the Journey
By Frankie Mae Richards
From conception, parents begin to imagine what their new baby will belike, how they will look and what they will become. Will they be successful? Athletic? Smart?
Now when a child is born with a syndrome or a disability our hopes and dreams may change. The rare opportunity of having a Kabuki baby gives us even more to wonder about, however, quality of life seems to take precedence.
Elliot was one of the first babies diagnosed with Kabuki Makeup Syndrome in 1990 so we had noone to lead us or a path to follow. With several hurdles to overcome we put aside thoughts of hisfuture and just lived everyday enjoying his life with us.